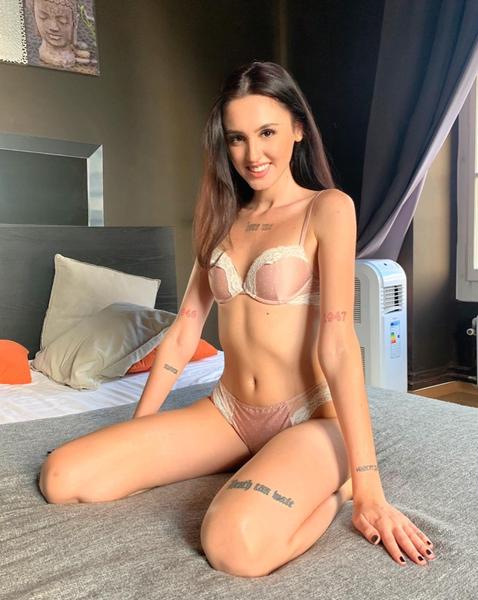 When it comes to sex, everything is allowed as long as it is not something dangerous. Escorts usually date all sorts of clients, and many of them ask them to do various things in bed, and not only. Here are the strangest things that clients ask for when they date a professional escort.
Boot fetish
This is not a common fetish, because we are not talking about feet but about boots. It seems that there are some men who absolutely enjoy licking the boots, and not any type of boots but the ones made of leather. In fact, escorts have revealed that they had clients who just licked their boots, handed them the money, and then left, without actually having sex, which is definitely extremely weird. Bern escorts are the ones who have mentioned in many situations that lots of their clients have this type of request.
Setting up the brunch
There are customers who love having brunch with a beautiful lady, without requiring other types of services. This is surprising, given the fact that this is not the purpose of dating a girl who offers sex in exchange for money. However, things like this happen, and they are definitely very strange for normal people. A professional call girl will never refuse her client's requests unless they are dangerous. Otherwise, she will do her best in order to fully satisfy her customer.
Married clients
Lots of married customers visit escorts for sex and the company as well. Most of them are not happy with their marriage, whereas others have a good relationship but they want something new and exciting. On the other hand, there are also gentlemen who simply want to have an open conversation with an experienced lady, without being judged. They just want to be listened to and advised in certain areas of their life.
The lazy guys
Escorts have revealed that there are also customers who are extremely lazy and who expect the girl to do the whole job. They lay on the bed and wait for the girl to offer pleasure, without anything in return. Plenty of escorts from lEscort have complained about some customers being too lazy, and this is certainly something quite embarrassing for a man who should satisfy a woman even if we are talking about an escort who gets paid for offering sex.
Men who like to wear women clothes
These men are not gay, they are 100% straight, but they have this weird fetish. They love wearing dresses and act like a woman, and usually, they ask the escort to act like a man. This strange role play doesn't last for too long, and the date usually ends up with hot and intense sex.
Clients who masturbate
Some of the escorts' clients only hire these ladies to masturbate in front of them. They usually ask them to get rid of their clothes, and then they masturbate while watching them naked. They never have sex, and in many cases, they don't even ask the girl to do anything for them.